The Great Golf Ball Drop Fundraiser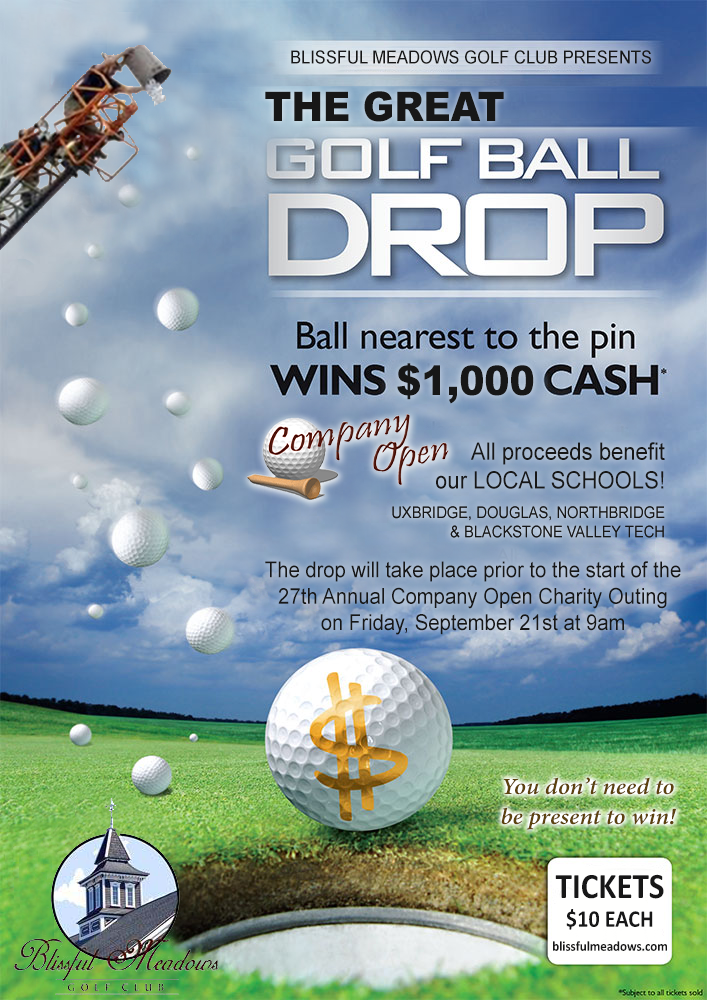 The Great Golf Ball Drop - $1,000 CASH PRIZE!!!
The Great Golf Ball Drop coming on September 20th, on the morning of our 28th Annual Company Open Charity Golf Outing. **YOU DO NOT NEED TO BE PRESENT TO WIN**
Balls will be numbered and dropped from 50 feet in the air. The ball that is closest to the pin wins $1000 cash. Maximum of 400 balls to be sold.
Special thanks to the Tankis family & Mass Stump and Tree Removal of Uxbridge, for donating their time and equipment to run the Great Ball Drop.
$1000 CASH PRIZE based on $2K sold. Any less and the cash prize will be 50% of the total sold. Any sales over $1000 will benefit athletic and educational programs at our local schools ; Uxbridge, Douglas, Northbridge and the Blackstone Valley Tech.
$10 per ticket or 5 for $40