Blissful Meadows Yardage Guide & Savings Book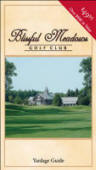 Over $450 in value...for only 49.95

Blissful Meadows Yardage Guide & Savings Book

Purchase our full-color yardage guide, with playing tips, graphic layouts and beautiful course photos, PLUS hundreds of dollars in valuable coupons attached (see list below), including an 18 Hole Green Fee (a $55 value).
These coupons NEVER EXPIRE!


Buy your savings book online today

or call 508.278.6110.

Get one for yourself, or get one for your favorite golfer!
Purchase the Book Online Now
only 49.95
Paypal Secure.
Visa, Mastercard, American Express accepted
No need to sign up for Paypal.
Blissful Meadows Savings Book & Yardage Guide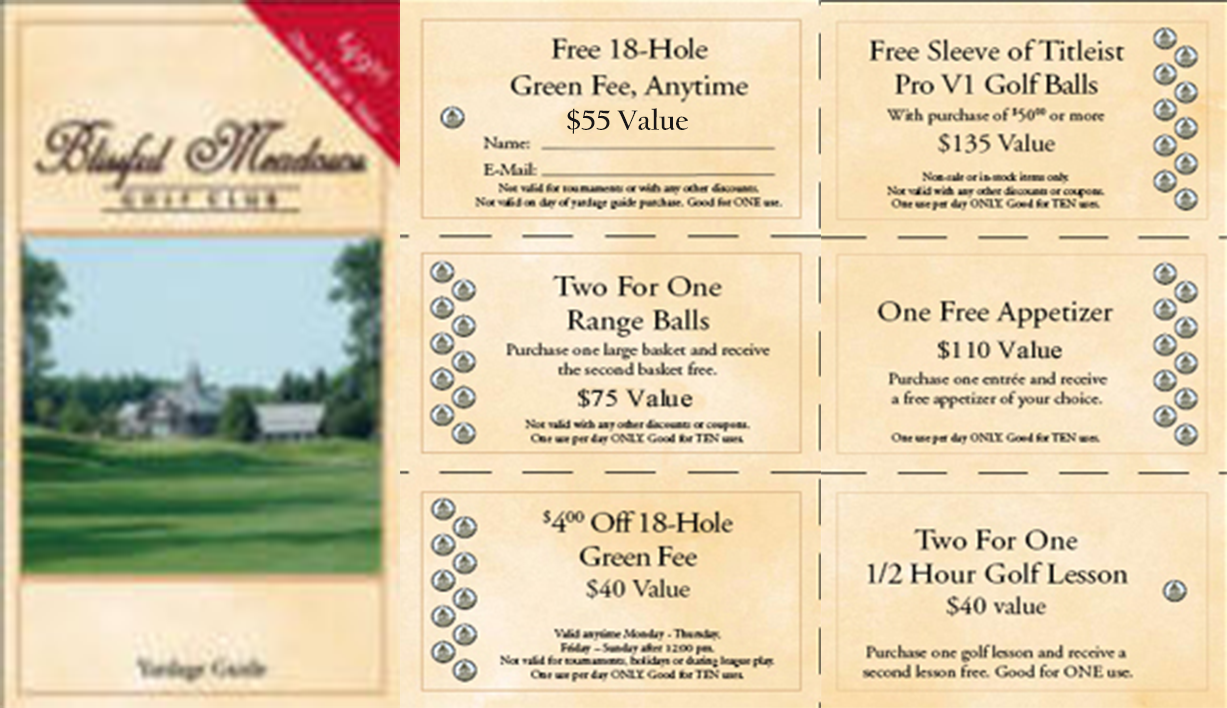 The Blissful Meadows logos on each coupon signify the number of usages for each offer. Logo will be punched at the register upon each use.
Yardage Book Includes the Following Coupons:
One (1) FREE 18 Hole Round of Championship Golf (now a $55 value)
Ten (10) BUY ONE GET ONE FREE Large Range Baskets ($75 value)
Ten (10) $4 OFF an 18 Hole Round of Championship Golf ($40 value)
Ten (10) FREE APPETIZER coupons (with purchase of an entree) ($110 value)
One (1) BUY 1 GET 1 FREE 1/2 Hour Golf Lesson with our PGA Professional ($40 value)
Ten (10) coupons for a FREE SLEEVE of TITLEIST GOLF BALLS (with purchase of $50 or more) (135.00 value)
*Yardage books may not be used on the same day of purchase when purchasing in the Proshop.