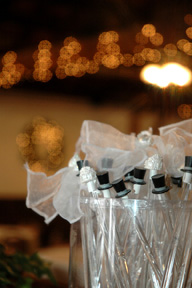 A cocktail hour is a great way to entertain your guests while the bridal party is busy taking photographs. Your cocktail hour may be held in the Chestnut Room during your five hour rental time or you may choose to hold your cocktail hour in the Oak Room.

The Oak Room is located on the first floor of the clubhouse. An ideal room for your cocktail hour, it provides access to our oversized outdoor patio. Both the Oak Room and patio offer scenic views of the golf course and gazebo area.

The Oak Room may be rented for a fee of $175, which includes setup, cleanup, linens, wait-staff, bartender, and centerpieces.
Call 508-278-6110 ext. 103 to speak to one of our Function Coordinators today.